About Us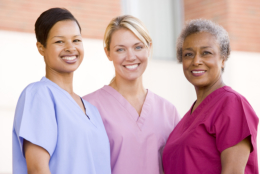 Preferred Home Care, LLC is a locally-owned and operated non-medical home care service provider proudly serving the residents of Milwaukee, Wisconsin and its surrounding locations.
Our Mission Statement
Our goal is to be recognized for our passion and commitment to serve you and your family. Preferred Home Care, LLC will deliver home care services that enhance the quality of life and well-being of individuals who are home bound with an illness, old age or disability.
Who We Care For
Preferred Home Care, LLC will provide personalized care for seniors, the disabled and individuals with special needs. We address the care requirements of our clients using a holistic approach, thus meeting their physical, social, emotional and spiritual needs.
Non-Discrimination Policy
Preferred Home Care, LLC provides equal career opportunities for employees and services for clients. Conforming to Title VI of the Civil Rights Act of 1964, we do not discriminate nor shall we deny services from any individual employee or client on the grounds of religion, national origin, gender, disability, sexual orientation, color, race, age, handicap, ancestry or ethnic background.
If you want to know more about us and our services, you can call us at 414-760-1100 or send us a message.